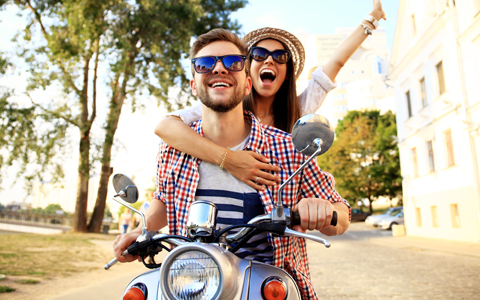 Many people spend their lives covering their mouth with their hands, keeping their mouth firmly closed when smiling, or just generally feeling slightly awkward or embarrassed about their teeth.
If this sounds familiar to you, you may be a great candidate for cosmetic dentistry.
Cosmetic dentistry simply refers to dentistry that is primarily concerned with improving the way the teeth appear. Fortunately, it is also true that improving the look of your smile means that you will sometimes get the added benefit of overall improved function. Currently, many of our patients look to us for more than just healthy teeth—they want their teeth to look better, too! At Matus Family Dentistry, we want you to feel great about your teeth, both the way they look and how they function.
Some of the problems cosmetic dentistry addresses are discolored teeth, chipped or cracked teeth, even missing teeth. There is no need to continue feeling self-conscious about your smile or a vague uneasiness about the way your teeth look. In fact, subtle or dramatic changes in the appearance of your teeth can have a huge effect on your morale and even give you more confidence and self-esteem.
Our cosmetic dentistry procedures include dental implants–crowns, bridges and dentures–as well as veneers and teeth whitening. If you're unsure about some of these terms, what they include or what they might mean, please give us a call or set up a consultation. We also go into more detail about each one of these procedures here on our website.
Finally, if you already know that you're ready to make changes to your smile, come in for a consultation with Dr. Matus. She'll use her expertise to help you determine the best and most affordable options for changing your smile.